Unlocking Homeownership Dreams: An Exceptional Real Estate Journey
Posted by Jillian Jamison on Thursday, March 30, 2023 at 11:13:59 AM
By Jillian Jamison / March 30, 2023
Comment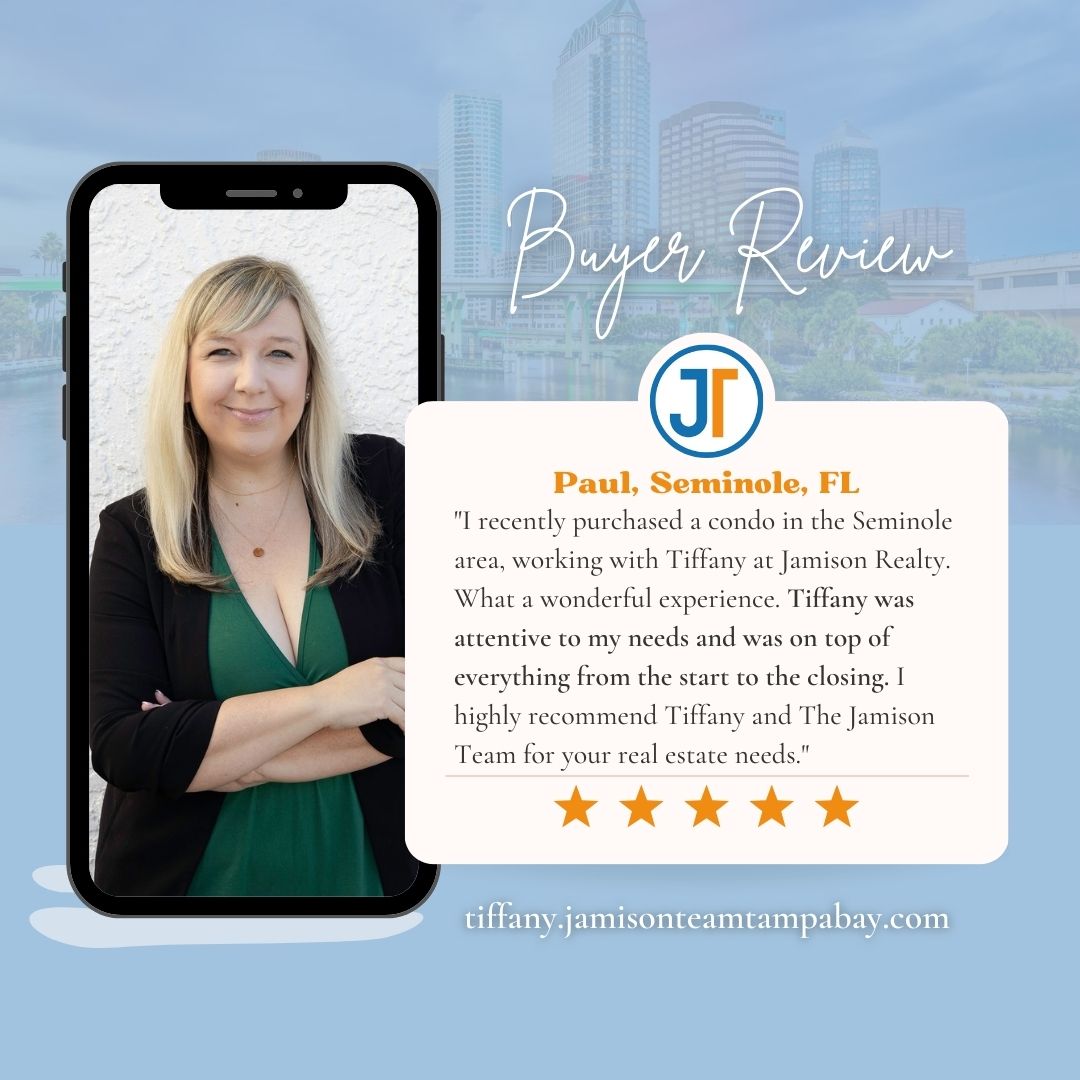 In the ever-evolving and competitive real estate market, client satisfaction is the cornerstone of success. We are delighted to share an outstanding review we received for Tiffany Williams, one of our top buyer's agents at The Jamison Team - Tampa Bay Realtor. Tiffany's dedication, knowledge, and expertise led to a smooth and hassle-free experience for her client who recently purchased a beautiful condo in the sought-after Seminole area.
The importance of working with a skilled buyer's agent like Tiffany cannot be overstated in today's dynamic real estate landscape. A proficient agent not only assists you in navigating the complexities of the home buying process, but also ensures you find the ideal property that caters to your needs and falls within your budget. At The Jamison Team, our agents prioritize every detail from inception to completion, empowering you to concentrate on your ultimate goal of homeownership.
We extend our sincerest gratitude to our valued client for sharing their experience. Ensuring your satisfaction and happiness is our top priority, and we are honored to have been an integral part of your home buying journey. If you're in the market to buy or sell a property, trust Tiffany at The Jamison Team to deliver a successful, stress-free experience.