SOLD! Congrats to Our Clients on the Successful Sale of Their Odessa, FL Home
Posted by Jillian Jamison on Tuesday, March 28, 2023 at 2:19:34 PM
By Jillian Jamison / March 28, 2023
Comment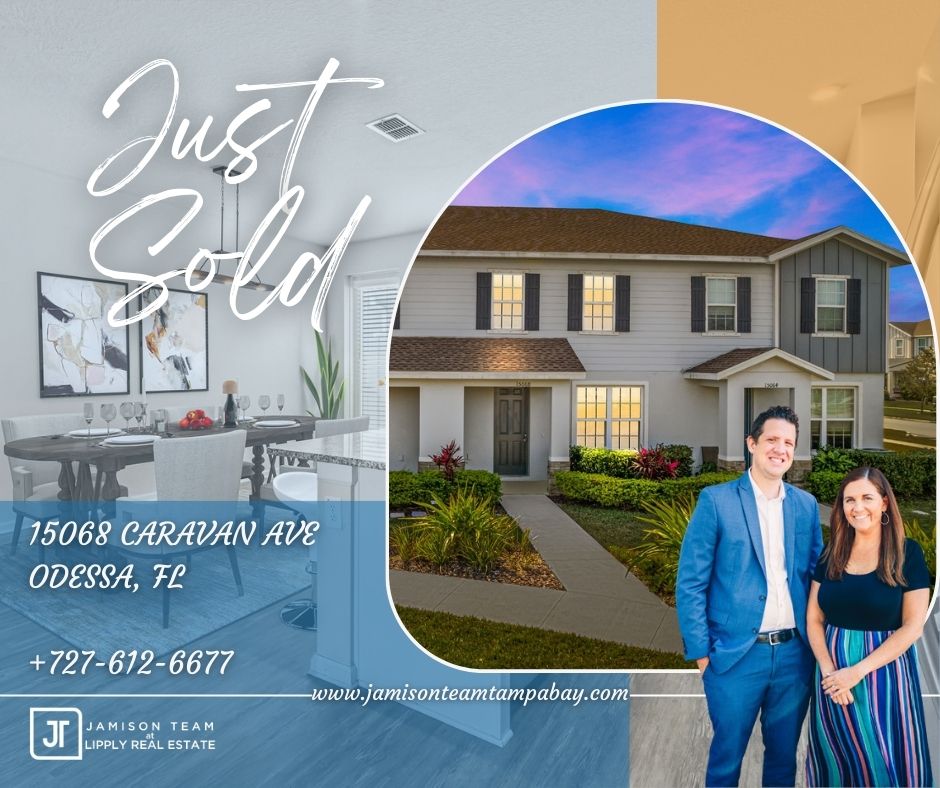 We are thrilled to announce that our clients have successfully sold their home at 15068 Caravan Ave in Odessa, FL. We extend our warmest congratulations to them on this achievement and thank them for entrusting us with this process. We are grateful to have played a role in making their real estate goals a reality.
At our agency, we take pride in providing exceptional services to our clients. Our team of expert real estate agents and professionals is dedicated to ensuring that our clients achieve their real estate objectives. We understand that selling a home can be a stressful and overwhelming process, and that's why we are committed to providing our clients with personalized and comprehensive support throughout the entire journey.
We believe that every home has a story to tell, and our goal is to help our clients share that story with potential buyers. Our marketing strategies are designed to showcase the unique features and benefits of each property and attract the right buyers. We utilize a range of channels, including online listings, social media, and targeted advertising, to ensure maximum exposure and visibility.
If you're looking to sell your home in Odessa, FL or the surrounding areas, we're here to help you too! Our expert selling services can help you navigate the complex real estate market and achieve your goals. Whether you're looking to downsize, upgrade, or relocate, we have the experience, skills, and resources to make the process as seamless and stress-free as possible.
Contact us today to learn more about our services and how we can help you achieve your real estate objectives. We look forward to hearing from you soon!