Smooth and Seamless: How Marianne Knowles Helped Clients Secure Their Dream Home in Tampa Bay
Posted by Jillian Jamison on Wednesday, March 29, 2023 at 2:31:04 PM
By Jillian Jamison / March 29, 2023
Comment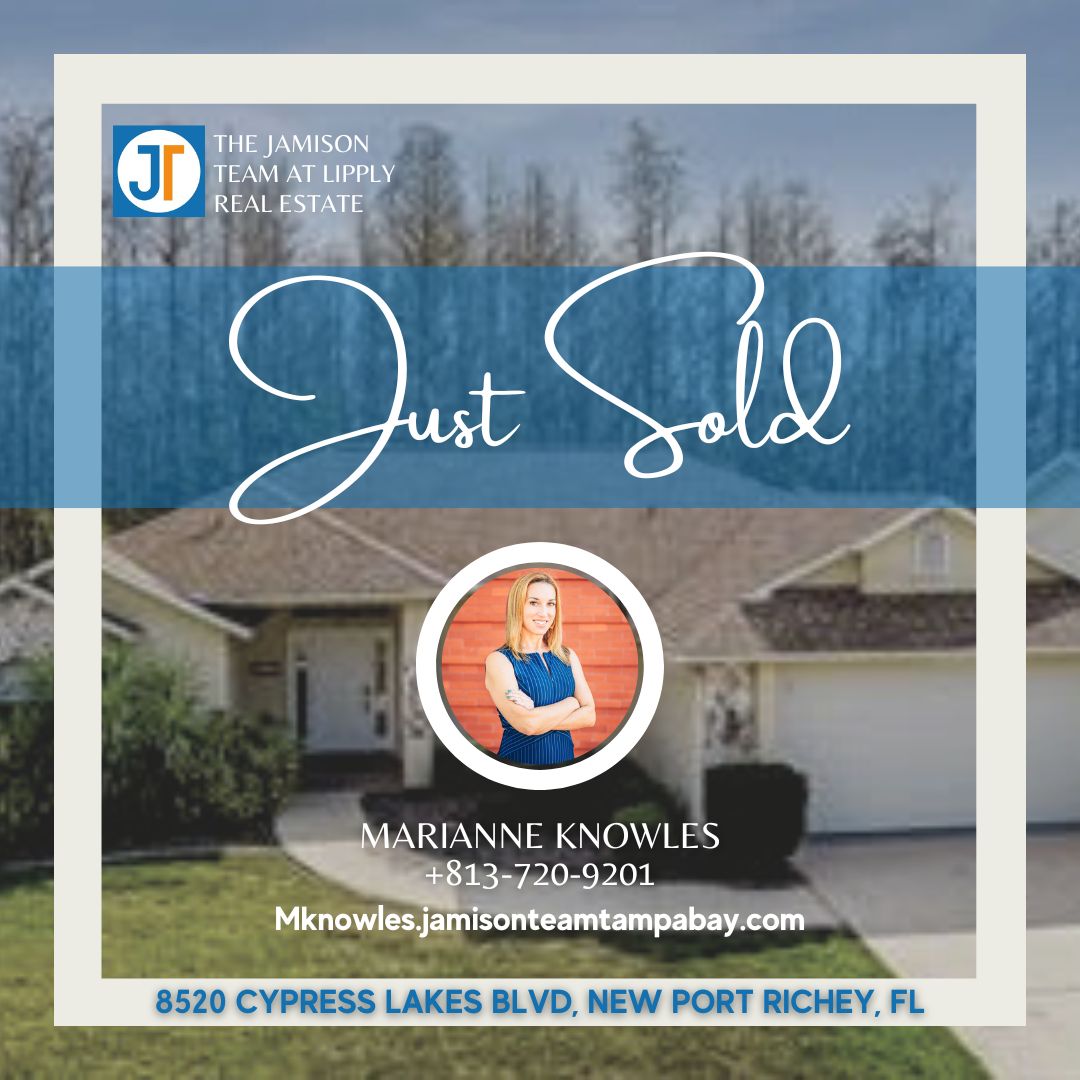 We are excited to congratulate the new owners of 8520 Cypress Lakes Blvd in New Port Richey, FL! Our team is honored to have been a part of this successful home purchase, and we couldn't have done it without the expert guidance of Marianne Scuccimarra Knowles.
Marianne went above and beyond to make this deal happen, and her outstanding job throughout the process ensured a smooth and seamless purchase for her clients. We are proud to have Marianne on our team, and we know that her dedication and expertise make a real difference for our clients.
Working with a buyer's agent like Marianne has numerous benefits. For starters, you gain access to invaluable insights and expertise on the local market. As a seasoned professional, Marianne knows the Tampa Bay area inside and out, and she can help you navigate the complexities of the real estate market with ease.
In addition to her market knowledge, Marianne is a skilled negotiator who can help you get the best possible price on your new home. She understands the ins and outs of the negotiation process and can help you navigate any challenges that arise.
Finally, having a dedicated agent on your side can make all the difference in finding your dream home or investment property. Marianne was there for her clients every step of the way, from the initial search to closing day. She provided guidance and support throughout the process, ensuring that her clients were well-informed and confident in their decision.
If you're thinking of buying or selling in Tampa Bay, we encourage you to reach out to Marianne. Our team is dedicated to providing exceptional service and delivering outstanding results for our clients. Congratulations again to the new owners of 8520 Cypress Lakes Blvd, and thank you, Marianne, for your outstanding work!