Shining Buyer Review for Marianne Knowles
Posted by Marianne Knowles on Thursday, May 11, 2023 at 2:21:02 PM
By Marianne Knowles / May 11, 2023
Comment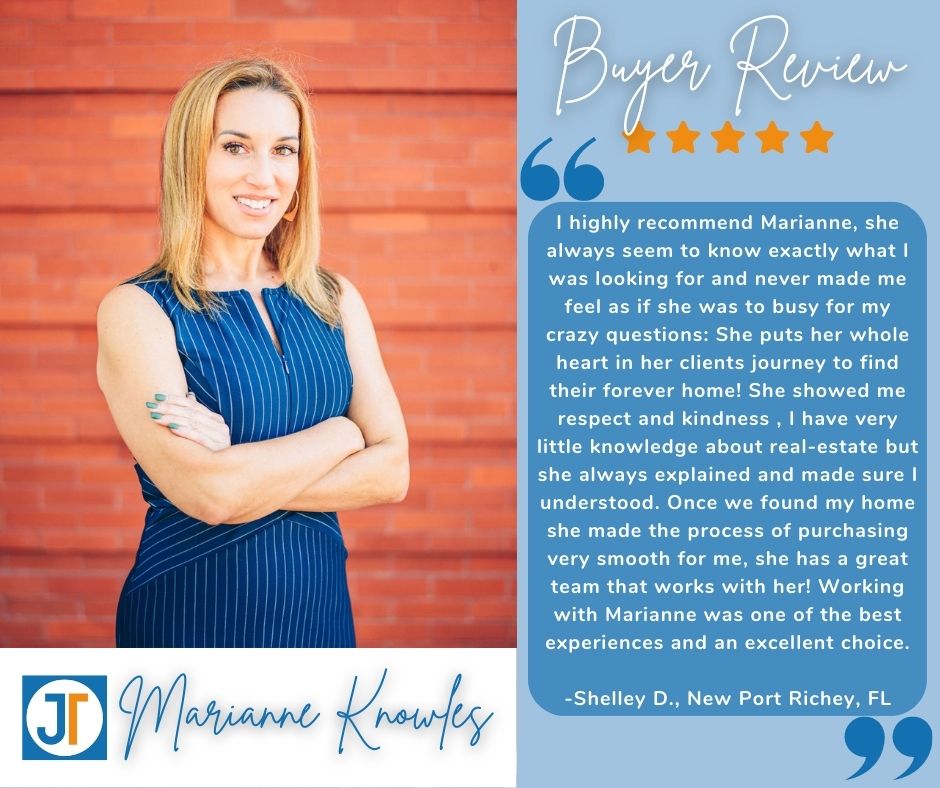 We're brimming with pride for our very own Marianne Knowles, who recently received an exceptional five-star buyer review. This glowing feedback comes as no surprise to us, considering Marianne's unwavering dedication to her clients.
The client's praise centers on Marianne's uncanny ability to understand their needs, stating, "I highly recommend Marianne, she always seemed to know exactly what I was looking for... She puts her whole heart in her clients' journey to find their forever home!"
Marianne's commitment to her clients goes beyond finding the right property. She ensures they feel heard, supported, and informed throughout the entire buying process. She's always ready to answer any queries, no matter how small or complex they may seem.
The client expressed gratitude for Marianne's patience and kindness, emphasizing how she consistently took the time to explain the intricacies of real estate. In doing so, she made what can often be an overwhelming process feel accessible and transparent.
When it came to finalizing the purchase, Marianne's expertise truly shone. The client shared that "once we found my home, she made the process of purchasing very smooth for me, she has a great team that works with her!"
The client enthusiastically asserted that choosing to work with Marianne was "one of the best experiences and an excellent choice." And we wholeheartedly agree!
So, here's to Marianne, for epitomizing the very best in real estate! Your commitment to your clients and your craft is truly inspiring.