Prestigious Property in Land O Lakes' Bexley Community Pending Sale in Record Time - A Testament to a Top Real Estate Agency
Posted by Jillian Jamison on Thursday, June 8, 2023 at 10:45:54 AM
By Jillian Jamison / June 8, 2023
Comment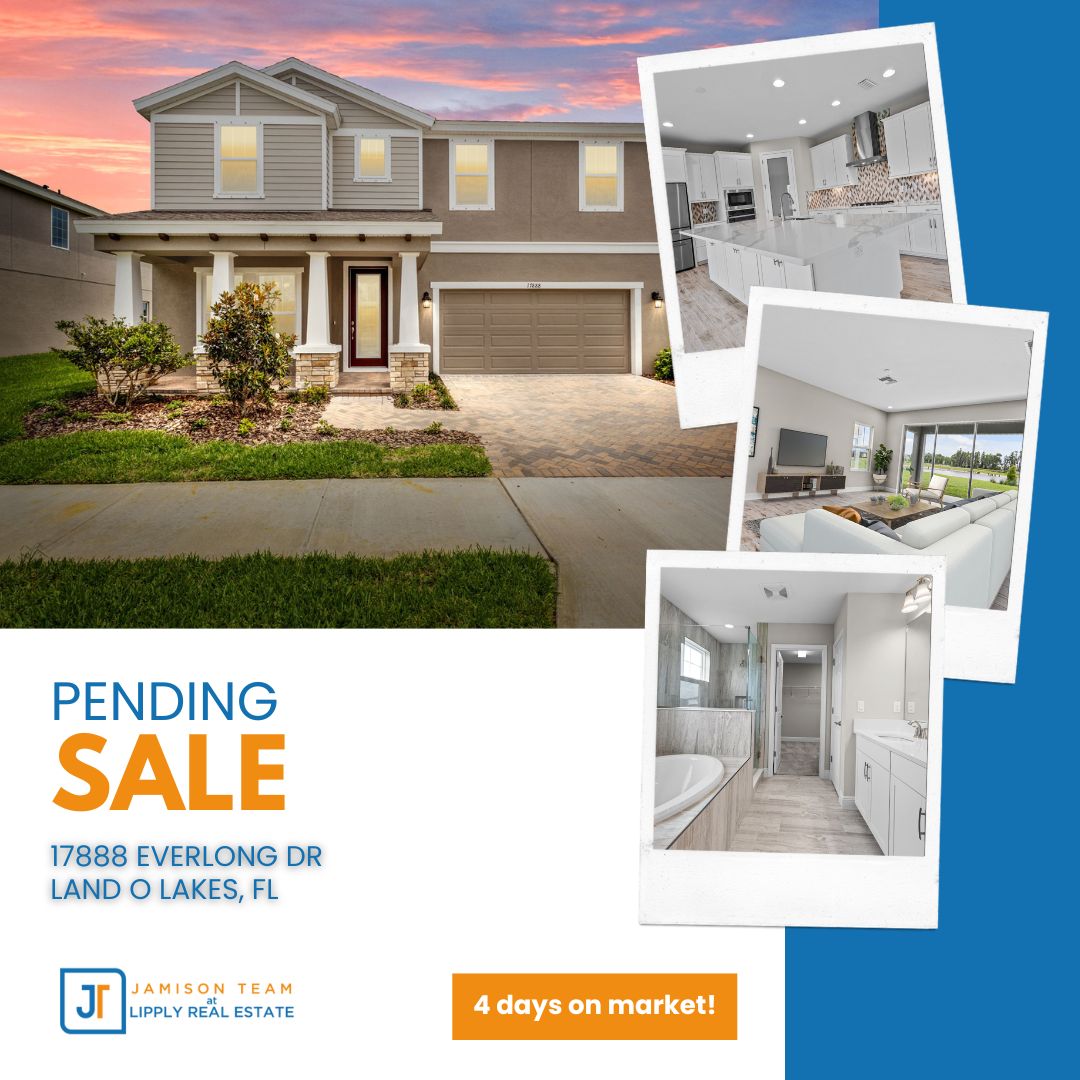 Exciting developments are unfolding in Land O Lakes! A breathtaking property located at 17888 Everlong Drive, nestled in the highly desirable Bexley Community, has gone into pending sale in a remarkable four days! This news is a testament to the capabilities of top real estate agencies in the Tampa Bay area.
This home, which represents a seamless blend of modern luxury and timeless comfort, is one that prospective homeowners would be lucky to call their own. One can only imagine the gastronomic delights that await in the gourmet kitchen, complete with quartz countertops, a gas cooktop, and state-of-the-art built-in appliances.
Adding to the property's allure is its stunning open-concept layout, which perfectly showcases the picturesque views of a serene pond. This feature ensures that homeowners are not just buying a house, but investing in a sanctuary where they can create memories with loved ones.
The cherry on top is the exquisite private en-suite bathroom, which boasts a lavish soaking tub and dual sinks. It is designed to make every day feel like an escape to a high-end spa. Bask in the luxurious amenities within the comfort of your own home.
This gem was proudly presented by our top real estate agency, showcasing the best of what Tampa Bay has to offer. It serves as a reminder of the importance of securing the services of the best realtors near you, as prime properties in sought-after communities like Bexley don't remain available for long.
Whether you are a first-time buyer or looking to upgrade to a luxury home, it's essential to partner with top realtors who have the knowledge and experience to guide you through this significant investment. Don't let your dream home slip away – take the first step on your home journey by connecting with the best realtors in the Tampa Bay area today.