Outstanding Commitment: How Tiffany Williams Goes Above and Beyond for Homebuyers
Posted by Tiffany Williams on Monday, April 17, 2023 at 12:05:38 PM
By Tiffany Williams / April 17, 2023
Comment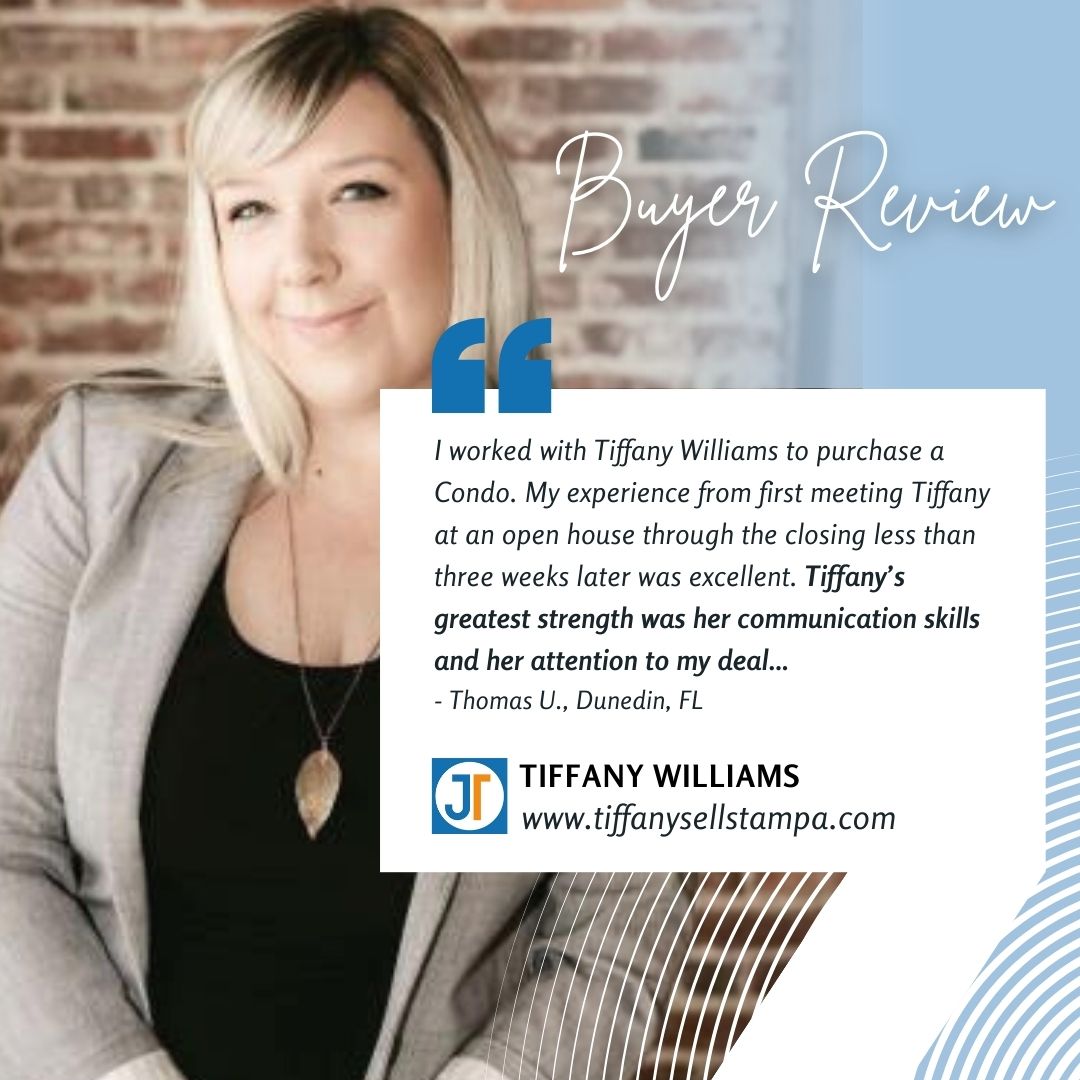 We recently received a glowing review for our exceptional real estate agent, Tiffany Williams. The buyer's experience truly exemplifies Tiffany's dedication to her clients and her unwavering commitment to providing top-notch service.
The buyer was impressed with Tiffany's ability to immediately follow up on every issue that arose during the home buying process. This was particularly valuable as they needed to return to their home, located 1200 miles away, shortly after making the offer. Tiffany's attentiveness and proactive approach alleviated the buyer's concerns and ensured a smooth transaction despite the distance.
Moreover, the buyer praised Tiffany's collaboration with Title Town Partners. By working closely together, they were able to finalize the purchase with minimal complications. This demonstrates Tiffany's exceptional teamwork skills and her ability to navigate complex real estate transactions seamlessly.
We are extremely grateful to have Tiffany on our team. Her consistent delivery of exceptional service, coupled with her genuine care for her clients, makes her an invaluable asset to our team. Tiffany's outstanding performance as a real estate agent is a testament to her passion for helping homebuyers make their dreams come true.
We want to extend our heartfelt thanks to Tiffany for her unwavering dedication and remarkable work. Her efforts continue to make a positive impact on the lives of her clients and the reputation of our team. Keep up the fantastic work, Tiffany!