Fast-Paced Sale: A Prime Waterfront Investment Opportunity at 95 Eastwinds Ct, Palm Harbor
Posted by Keith Jamison on Wednesday, June 7, 2023 at 3:29:58 PM
By Keith Jamison / June 7, 2023
Comment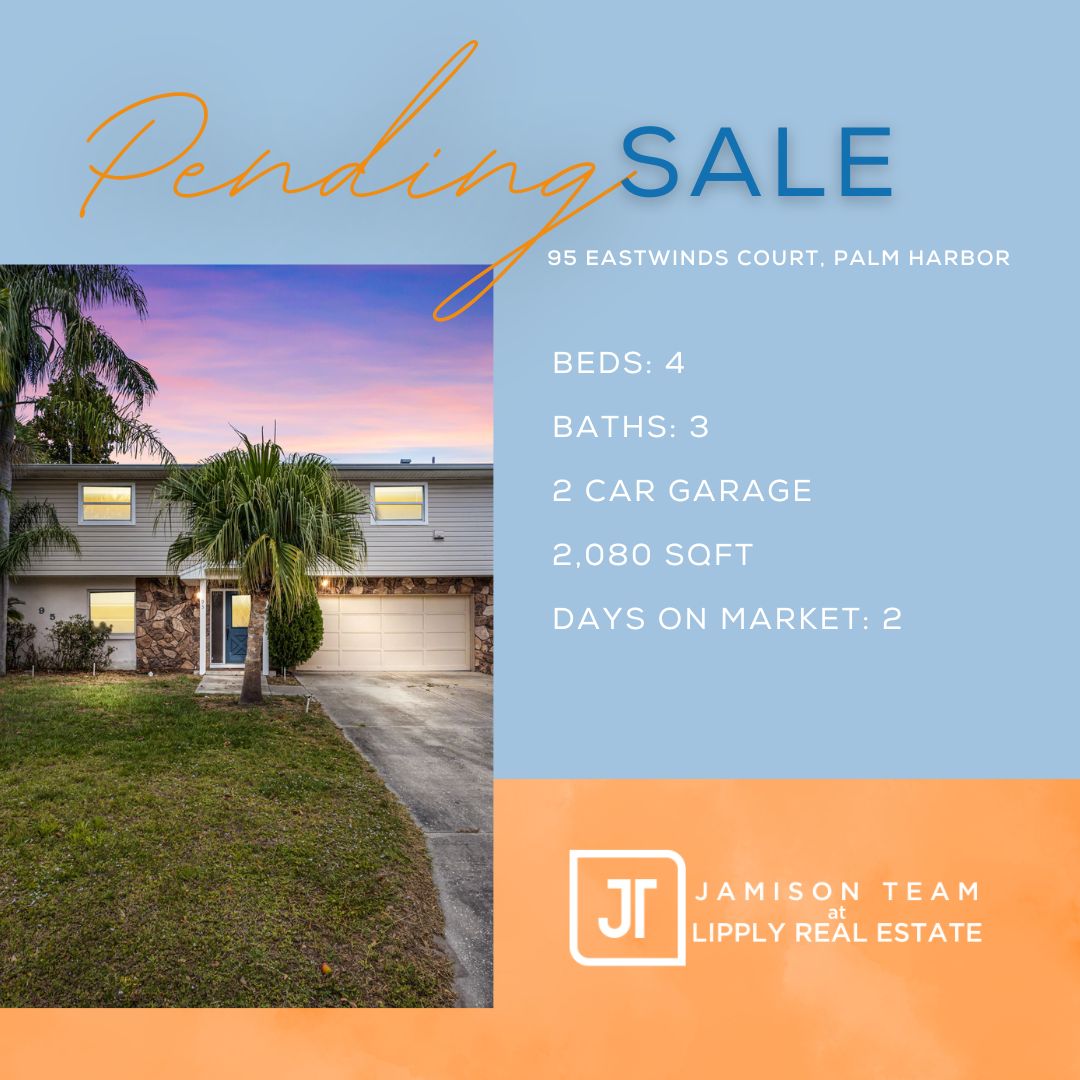 In the highly desirable real estate market of Palm Harbor, a prestigious property located at 95 Eastwinds Ct has swiftly gone under contract in merely two days! This fast-paced sale is not only a testament to the property's inherent appeal but also to the enticing allure of Baywood Village, one of the most coveted communities in the area.
The potential of this waterfront home is truly immense, making it an ideal prospect for both savvy investors seeking a profitable flip and conventional buyers aiming to design their dream waterfront abode. The home's extraordinary features include unique bay access that's a perfect fit for small boat enthusiasts, along with breathtaking water views that never fail to inspire awe.
Boasting expansive living spaces, this residence ensures plenty of room to breathe, live, and entertain. One can hardly overlook the prime location that 95 Eastwinds Ct enjoys. The beach is just a short distance away, making sun-soaked days a regular affair for the residents. In addition, the property's proximity to shopping and fine dining options ensures that a diverse palette of leisure activities is always within reach.
Kudos to the seller for swiftly securing a contract on this coveted property! As a real estate spectacle in Palm Harbor, the sale of 95 Eastwinds Ct stands as a beacon of opportunity for potential buyers and investors. This is indeed a heartening event that encapsulates the vibrant spirit of the Baywood Village community.
Remember, in the fast-moving and dynamic world of real estate, opportunity is often fleeting. So stay tuned, stay agile, and keep an eye out for the next exciting prospect on the horizon. Baywood Village might soon surprise you with another property that matches the charm of 95 Eastwinds Ct.