A Successful Journey to Pending Sale: Celebrating our Sellers at 15068 Caravan Ave, Odessa, FL!
Posted by Keith Jamison on Tuesday, February 28, 2023 at 2:10:09 PM
By Keith Jamison / February 28, 2023
Comment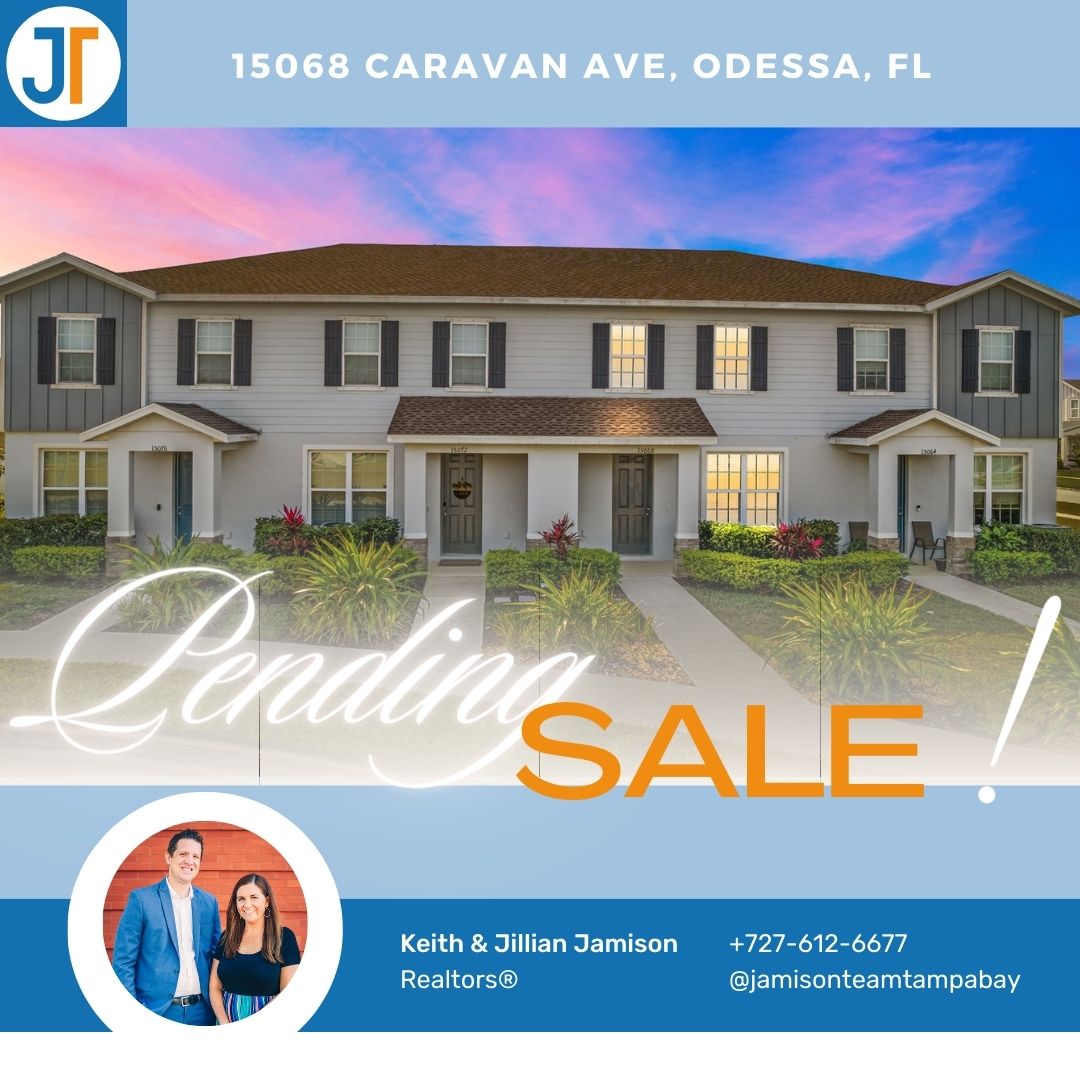 We are absolutely thrilled to share some fantastic news with our real estate community! Our esteemed clients have reached a pending sale status for their property at 15068 Caravan Ave, Odessa, FL. This is an exhilarating milestone, and we couldn't be happier for our sellers!
Navigating the real estate market can be a complex process, but with the right guidance and expertise, success is always within reach. Our team has worked diligently to ensure a smooth and efficient transaction, showcasing the home's unique features and positioning it effectively in the competitive Odessa real estate market. The result? A pending sale that brings joy and anticipation for our sellers.
The property at 15068 Caravan Ave is truly a gem. Nestled in the heart of Odessa, it boasts a stunning layout, modern amenities, and a location that offers the best of Floridian living. It's no surprise that it caught the eyes of prospective buyers.
As our sellers embark on their new journey, we want to extend our heartfelt congratulations to them. Your trust in our real estate services has culminated in this rewarding outcome. We hope this next chapter brings you even more happiness and success.
Stay tuned to our blog for more real estate news, insights, and success stories from the Odessa, FL market. Whether you're a first-time homebuyer, a seasoned investor, or someone looking to sell a property, we're here to help you navigate the real estate landscape with confidence.