A Stellar Home Purchase Experience with Keith and The Jamison Team
Posted by Keith Jamison on Tuesday, May 16, 2023 at 4:50:52 PM
By Keith Jamison / May 16, 2023
Comment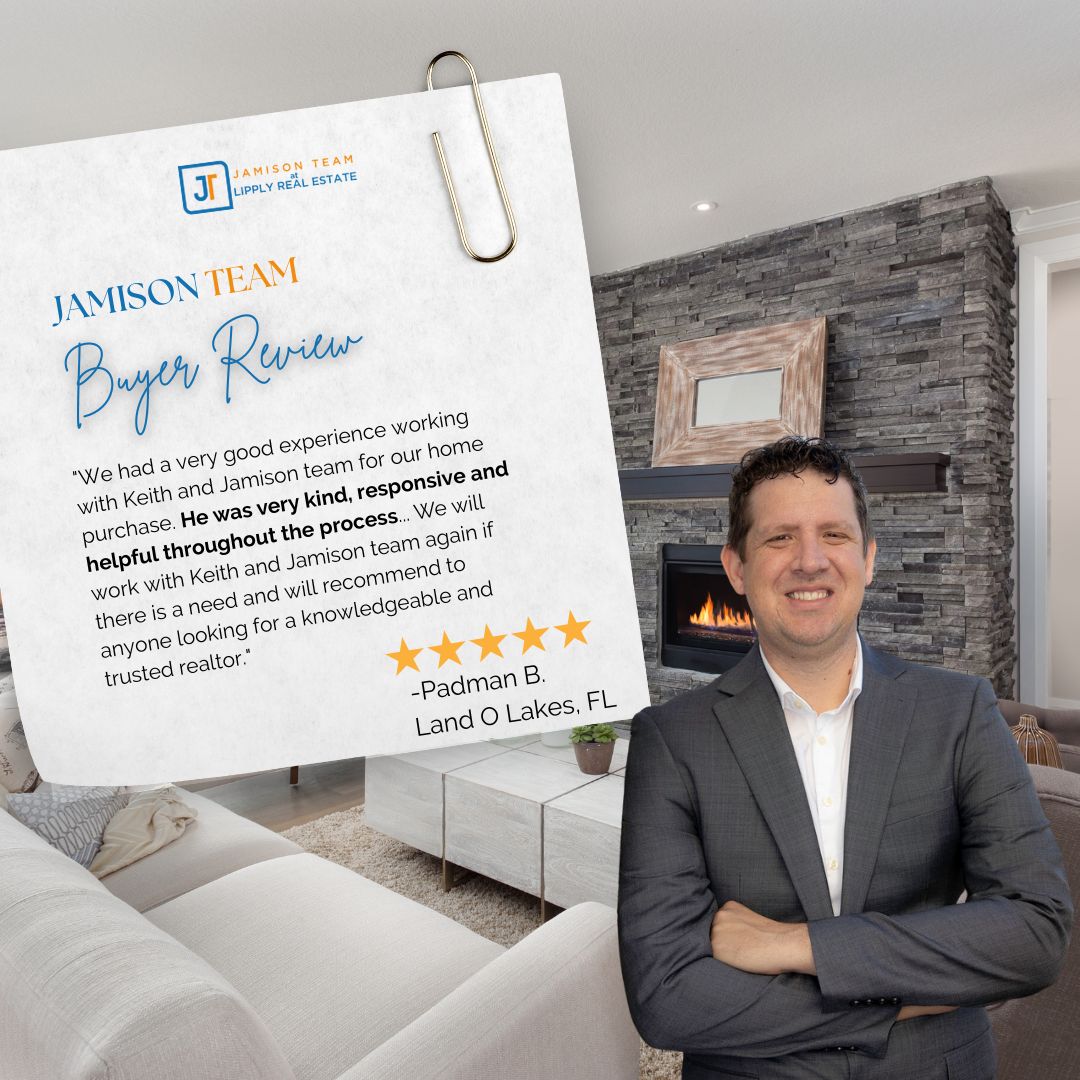 When it comes to home purchases, the role of a dedicated and knowledgeable real estate team cannot be overstated. Our recent client, Padman, has shared his wonderful experience working with Keith, a star real estate agent on our team, and we couldn't be more proud.
Navigating the complex terrain of the real estate market can be challenging. However, with Keith and The Jamison Team at the helm, Padman found the home buying process smooth and efficient. Throughout every stage of the process, Keith proved to be not just responsive but also exceptionally helpful, resolving all queries and diligently assisting with the necessary paperwork.
In the real estate industry, it's not just about finding the right property, but also successfully negotiating with builders and addressing any potential issues that may arise. Keith excelled in this aspect, ensuring consistent follow-ups and problem resolution.
The trust and confidence instilled by our team's dedication and expertise have encouraged Padman to express his willingness to work with us again in the future. Additionally, he strongly recommends Keith and The Jamison Team to anyone in search of a knowledgeable and trusted realtor.
We take immense pride in providing top-notch real estate services and continue to strive for excellence, one home purchase at a time. Whether you're buying a new home or investing in real estate, our team is committed to guiding you every step of the way.