A Dream Realized: Unveiling the Sale of a Stunning Property at 5301 Merrifield Court, Spring Hill, FL
Posted by Keith Jamison on Monday, May 15, 2023 at 12:48:46 PM
By Keith Jamison / May 15, 2023
Comment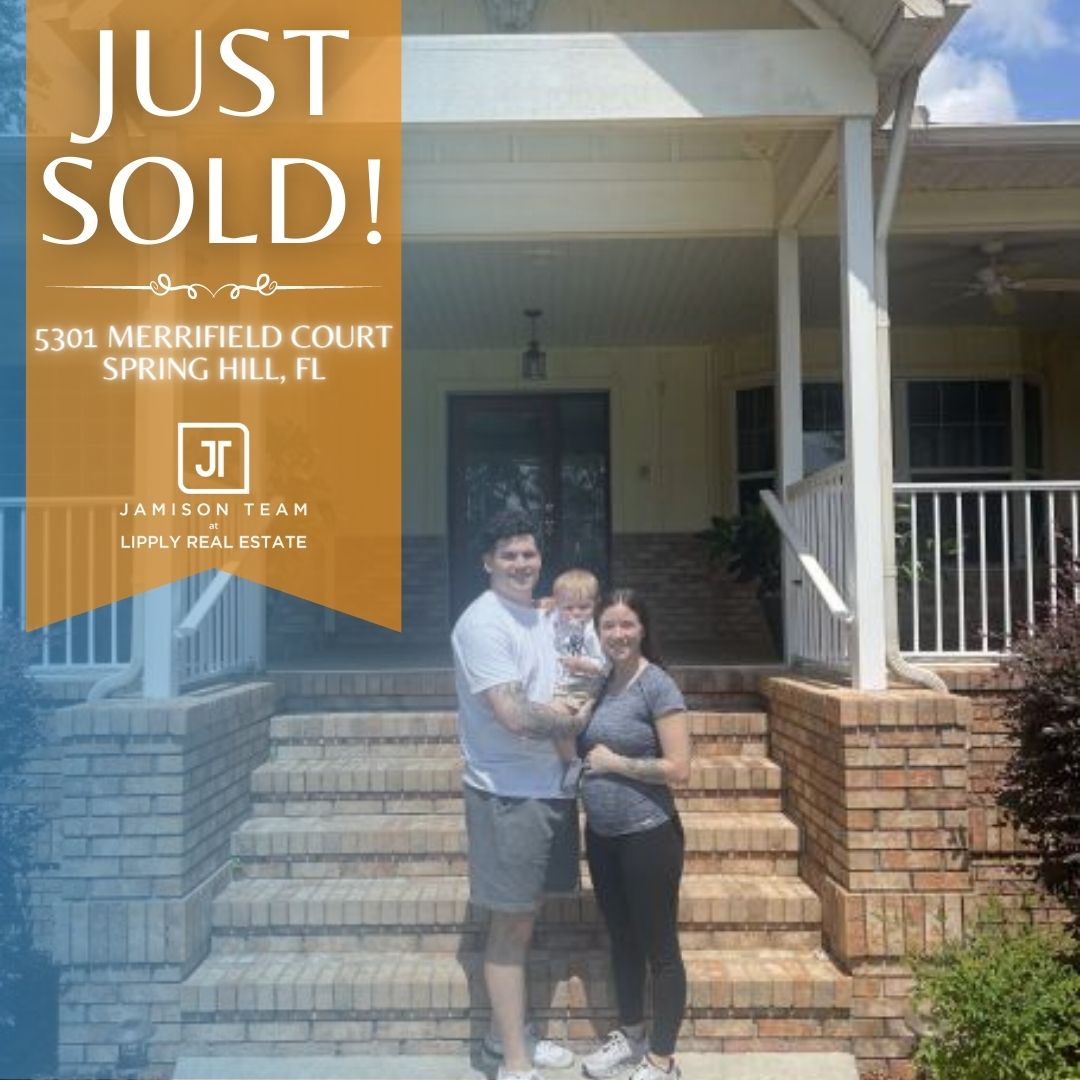 It's another feather in the cap for the Jamison Team, who have just successfully assisted the buyers in securing their dream home at the prestigious address of 5301 Merrifield Court, Spring Hill, Florida. This is more than a simple real estate transaction; it's a testament to our commitment to making homeownership dreams come true.
Our team of real estate professionals put their extensive industry experience and in-depth market knowledge to work, ensuring a seamless process from start to finish. Navigating the competitive Spring Hill real estate market is no easy task, but with our dedicated efforts, we've managed to turn this challenge into a rewarding achievement.
The Jamison Team is not just about business; we're about people, dreams, and homes. We understand that buying or selling a home is a significant life decision that requires careful guidance and trusted expertise. That's why we offer professional real estate services with a personal touch. Our primary goal is always the satisfaction of our clients.
As we celebrate this latest success, we're eager to continue helping others in their journey toward homeownership. If you're looking to buy or sell property in Spring Hill, Florida, the Jamison Team is here to provide the assistance you need. We're not just selling homes; we're making dreams come true. With the Jamison Team by your side, your dream home may be closer than you think.
With the sale of the property at 5301 Merrifield Court, Spring Hill, FL, we're reminded once more of the joy we find in our work. The smiles on our clients' faces are the greatest testament to our success. Today, we're not just celebrating a completed real estate transaction; we're celebrating a dream realized, a new home, and another happy client.