Tiffany Williams
REALTOR®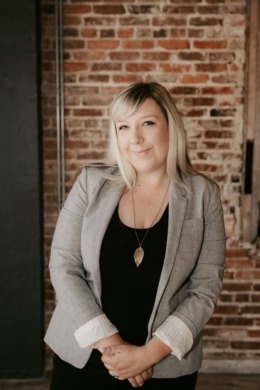 Tiffany Williams is a true Floridian with an unwavering love for her state and a zest for life. Born and raised in the sunshine state, Tiffany has an intimate understanding of the local market and a deep appreciation for Florida's unique charm. As a passionate real estate agent, Tiffany brings her vibrant personality and deep knowledge of the local market to every client interaction.

Family is at the core of Tiffany's life. She is blessed with a loving husband and two wonderful children who bring immeasurable joy and laughter to her days. Together, they enjoy exploring all that Florida has to offer, from outdoor adventures to discovering hidden gems in their vibrant community.When Tiffany isn't busy assisting her clients, you can find her soaking up the sun on the beautiful Florida beaches.

Tiffany is not just a real estate professional; she is a self-proclaimed foodie. She delights in the culinary experiences that Florida offers, from savoring fresh seafood by the shore to discovering hidden culinary gems in bustling cities. Her passion for food mirrors her dedication to providing her clients with exceptional service — both require attention to detail, a keen sense of taste, and an innate understanding of what truly satisfies.

With a genuine love for real estate, Tiffany finds immense fulfillment in helping her clients achieve their dreams. Whether it's finding the perfect home, securing a profitable investment, or guiding clients through a smooth sale, she goes above and beyond to deliver exceptional results. Tiffany's infectious enthusiasm, coupled with her strong work ethic and sharp negotiation skills, make her an invaluable asset in the real estate industry.